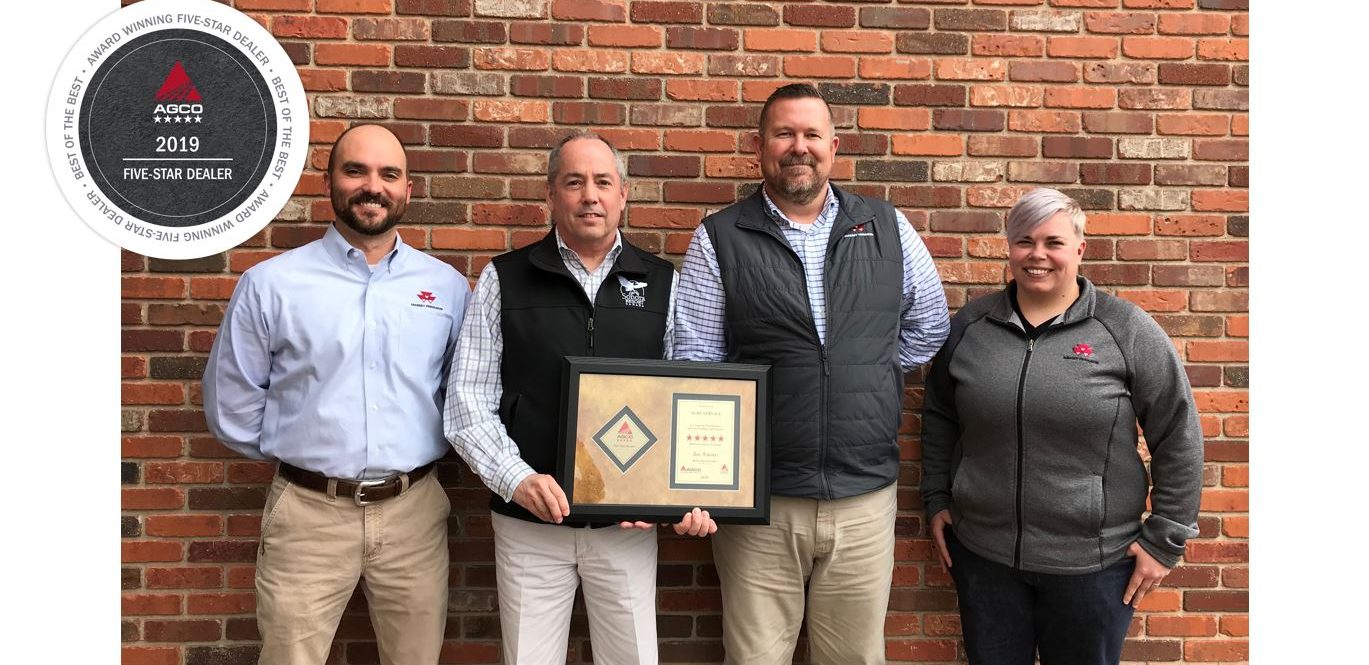 Agri-Service Named 2019 AGCO 5 Star Dealer
March 30, 2020
Agri-Service was recently recognized by AGCO Corporation for achieving a Five Star rating in its 2019 Dealer Excellence Program, AGCO's annual dealer evaluation review. This is the fifth time Agri-Service has received this prestigious award since its inception in 2010, and only 19 dealers in North America achieved this same status in 2019. Dealers are evaluated on many performance areas all linking back to providing AGCO customers the best possible service and experience.
"We are honored to receive this award and recognition from AGCO," Kevin Vivian, president of Agri-Service, said. "This award is the result of all our employees' focus on helping our customers succeed in their businesses. You see this dedication every day at the dealership, whether you are talking to someone in parts, sales, service or administrative support. We are proud to stand among an elite group of dealers across the U.S. and Canada."
The AGCO Dealer Excellence Program evaluates dealers' performance in all areas of the business including sales, parts, service, marketing, training, financial management and facilities with the ultimate goal of improving customer satisfaction.
"Achieving a Five Star rating is difficult, and a very small number reach this high level of recognition each year," says Bill Hurley, vice president of aftersales, customer support and distribution development for AGCO North America. "We are proud of the commitment Agri-Service has made to their customers and to AGCO and we congratulate them on this meaningful accomplishment."
Cale Sledge of AGCO Corporation presented Agri-Service with the award as recognition for their achievement in the Dealer Excellence Program. Pictured from left to right are Sledge, Key Account Manager; Tom Terteling, Chief Executive Officer of Agri-Service; Kevin Vivian, President of Agri-Service; and Shasta Stushnoff, AGCO Parts Account Manager.
Thank YOU for contributing to our success!