Promotions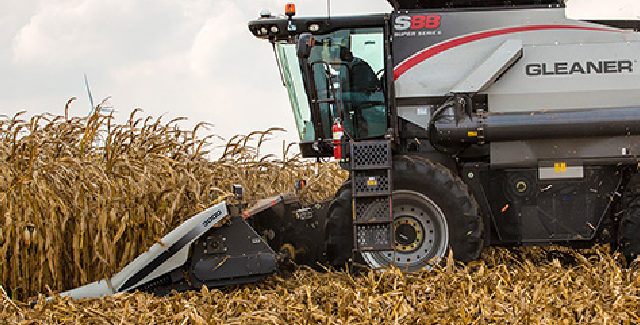 Rates As Low As 0% For 48 Months
Low Rate Financing On Used Gleaner Combines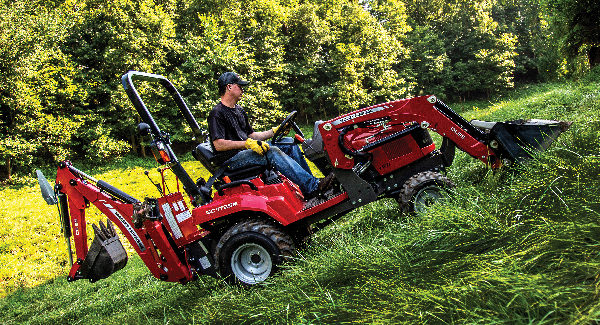 Get 0% financing and 90 days delayed payments Massey Ferguson Compact Tractors
For a limited time, get on a Massey Ferguson compact tractor with 0% financing for 84 months and no payments for up to 90 days!*
Plus, take advantage of cash discounts up to $1,500* and no payments for the first 90 days*.
You can also claim a $300 instant rebate on Woods Massey Ferguson Red Implements.† Contact us or request a quote to get yours today!
* Available 0% APR financing available on specific models, including Massey Ferguson sub-compact, compact, and utility tractors, purchased on or before May 1, 2020 through AGCO Finance LLC. A down payment may be required for select models. Up to $1,500 cash bonus available on select models may be applied as a discount or credit towards the sale. Interest will accrue at the contract rate during the deferral period and will be collected with the first payment(s) due. Depending on the regular payment amount and the amount of interest accrued during the deferral period, the deferred first payment may result in a negative amortization, i.e., the principal amount of the amount financed may increase. The actual number of days constituting the deferral period may vary slightly depending on the months deferred. The start date of the deferral period equals the contract interest (or finance charge) accrual start date and not necessarily the contract date. Deferred payment program may not be available in all states. Subject to credit review and approval and other terms and conditions. All financing is in AGCO Finance LLC's sole discretion.
† This offer is eligible through Woods dealers authorized to sell Woods Massey Ferguson Program Red Implements. Limit of one instant rebate per tractor. This offer will be instantly redeemed upon purchase through your local authorized Woods dealer.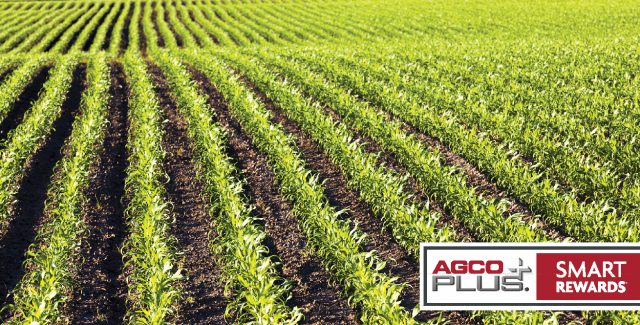 AGCO Plus | 180 Days – No Interest. No Payments.
OFFER EXTENDED – Right now, take advantage of an extra 180 days of no payments and no interest* when you pay for parts and service transactions with your AGCO Plus account. Plus, you can earn an additional 2% cash back on all qualifying purchases when you enroll for the Smart Rewards program.
AGCO Plus provides you the financial solutions, support, and flexibility you need. We are here for you.
Not an AGCO Plus customer yet? Ask us how to apply today!
*Interest will accrue after the interest free period ends. Offer is valid on qualifying AGCO Parts and Service transactions greater than $1,000 financed through your AGCO Plus® account now through September 30, 2020. Qualifying transactions must include certain amounts of AGCO Parts and/or Service as determined by AGCO Finance LLC & AGCO Corporation in their sole discretion. Offer only valid at participating AGCO dealerships. AGCO Finance LLC and/or AGCO Corporation reserve the right to change or rescind this offer at any time for any reason. 2% cash back is earned at every $2,500 in AGCO Parts purchased through AGCO Plus. Cash back is in the form of a Comeback Cash Certificate and is only valid at AGCO Parts dealers.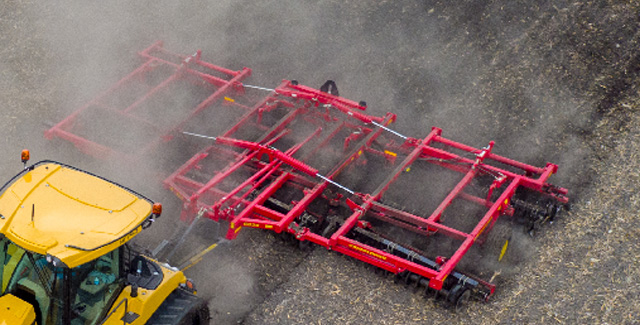 0% Financing for 36 Months on New Sunflower Tillage Equipment
United States: Rates as low as 0% for 36 Months
Rates as low as 0% for 36 months in the U.S. and 0% for 36 months in Canada. Offer valid on select models and subject to credit review and approval through AGCO Finance LLC. Dealer participation may vary. Contact your participating dealer for more details. Offer subject to change without notice.