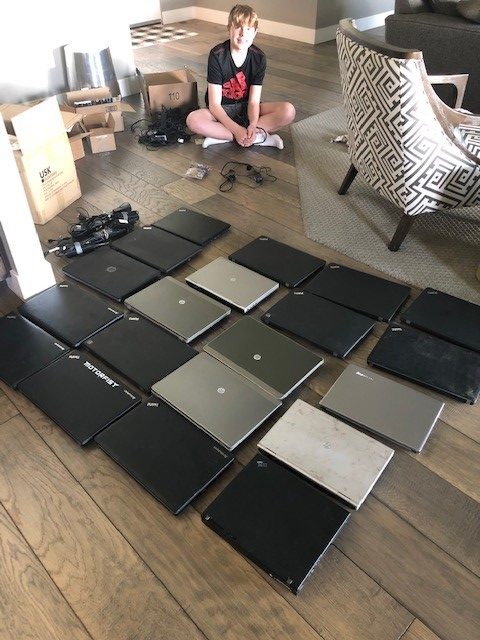 Agri-Service participates in IBE's Community Activation Project
April 17, 2020
Agri-Service was able to donate used laptops to the Idaho Business for Education's Community Activation Project. IBE's goal of this project is to get devices into the hands of thousands of students and provide connectivity so that all students can participate in on-line learning. Seven IBE teams across Idaho are collecting used computers from businesses with technology to spare. After scrubbing them (of data and germs), IBE hopes to deliver the devices to tens of thousands of students in districts that have asked for help. In early April, sixty laptops were provided to Kuna School District and this past Wednesday, IBE dropped off 135 laptops in Caldwell.
Businesses and individuals interested in donating should contact their regional IBE team:
We will get through this together!