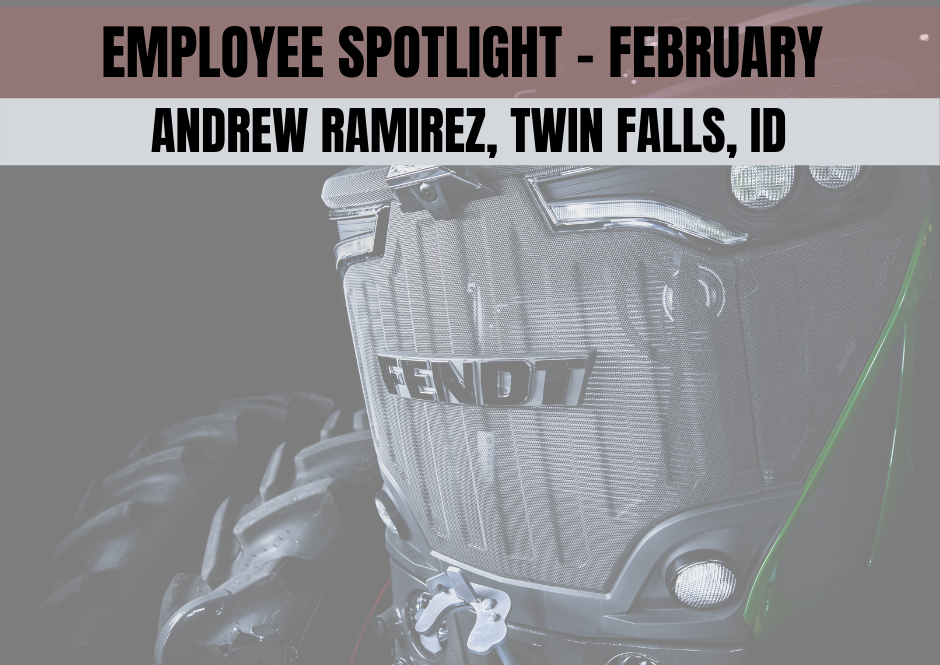 February Employee Spotlight – Andrew Ramirez, Twin Falls
February 1, 2021
What do you do at our company? I'm a parts associate in Twin Falls. I've been selling parts for Agri-service about 7 years now.
What are you currently watching on Netflix? Dexter.
 What has been your favorite project so far? I have a 1967 Volkswagen Bug that I've had a lot of fun working on. I've always wanted one since I was a kid and my wife surprised me with it about 4 years ago.
 What's something most people don't know about you? I played sports almost all my life. Played varsity baseball in high school and AA baseball after high school until I hurt my ankle.
 Who inspires you? My Grandma! She is the strongest person that I know. She has beat cancer twice now (colon and breast cancer). She has taught me how to be strong mentally and physically.