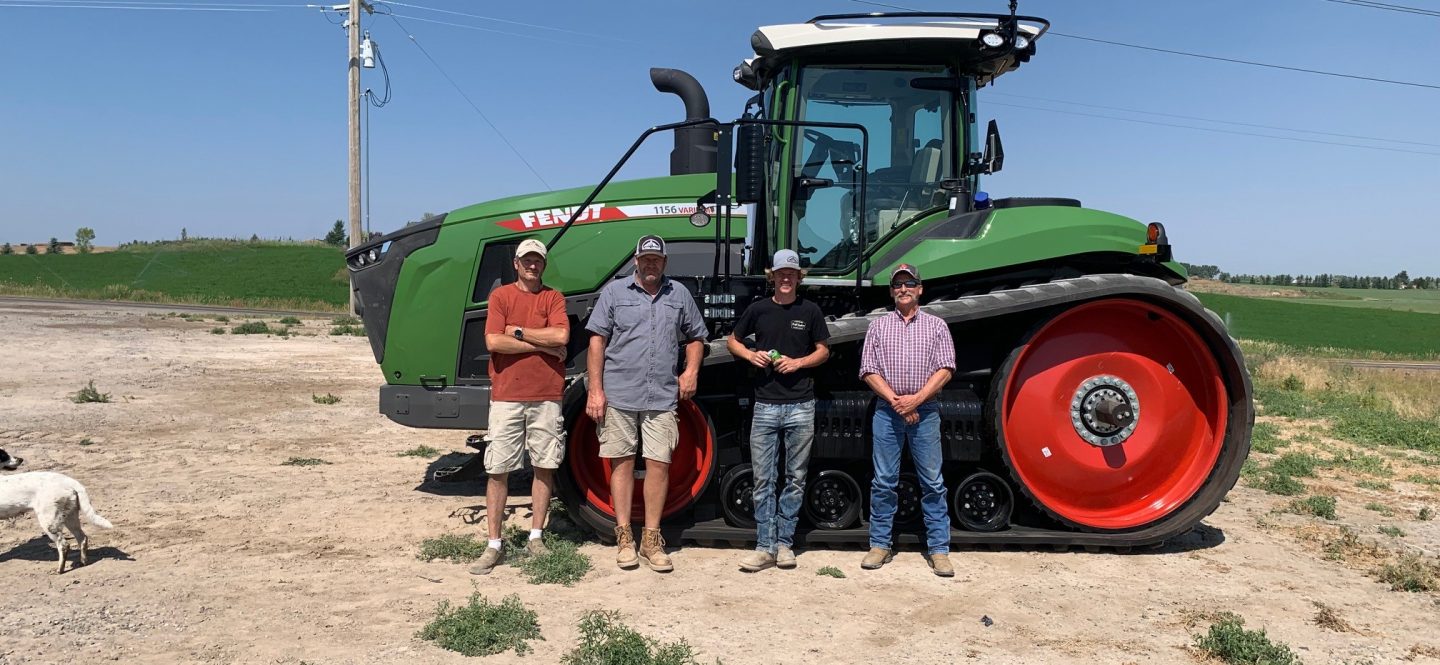 Holley Bros. Farms steps into THE BIG TIME.
July 20, 2021
Agri-Service had the pleasure of helping Holley Bros. Farms of Eastern Idaho become the proud new owners of the first Fendt 1156 sold in Idaho. This tractor is the perfect fit for their farming operation by providing a solid, reliable return on investment without sacrificing power.
The single-range VarioDrive maximizes efficiency and simplifies operation so they get the required amount of power, whether they are going 65 feet per hour or 25 miles per hour. The Fendt iD low engine speed concept allows for greater low-end torque at lower engine RPMs, which means they cover more acres and burn less fuel. Plus, they automatically receive the complimentary Gold Star three-year/3,000 hour warranty with the $0 deductible and full-machine coverage.
Congratulations to Holley Bros. Farms! Enjoy your new machine.