Kevin Vivian named new president of Agri-Service
August 2, 2019
Join us in welcoming Kevin Vivian as the new president of Agri-Service!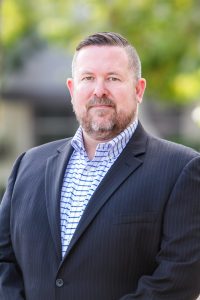 "Working in the agricultural industry, and with our local growers has been one of the most rewarding experiences in my career," Kevin Vivian said. "I'm very excited to join the Agri-Service team and I look forward to working with everyone to continue growing the dealership, while ensuring that Agri-Service remains a safe and rewarding place to work."
Kevin brings 15 years' experience of sales and support for Challenger, Massey Ferguson, Ag Chem, Fendt and allied products in the Central Valley and Central Coast of California.
"Kevin is a great fit for Agri-Service goals and values," Tom Terteling, owner of Agri-Service said. "Our primary focus is our customers, and Kevin's well-rounded experience in finance, administration, sales, parts and senior management gives him the knowledge to give our customers the best experience possible."
Prior to joining Agri-Service, Kevin had a 25-year career with Quinn Company, where he most recently held the position of director of product support. He was a member of their strategy team for the past 13 years, leading many projects.