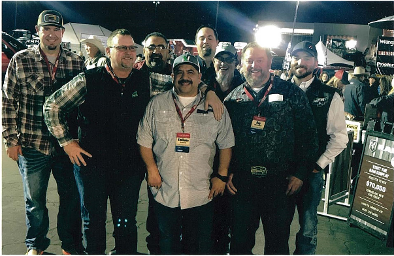 November Employee Spotlight – Ray Waterbury
November 5, 2020
Meet Ray Waterbury! Ray is our November Employee Spotlight. Ray is a very valued member of the Agri-Service family and has a true passion for what he does. Here is your chance to get to know a little more about Ray.
What do you do at our company? I am the Application Sales Representative for Western Idaho, South Eastern Oregon, and Nevada. Before this position, I was the PSSR (Parts Sales Service Representative) for the same area.
What would you do for a career if you weren't doing this? If I was not doing this I would be a pilot. It's still on my bucket list to get my pilot's license. Hopefully someday.
Who inspires you?  My customers! I have known some of them for over 30 years. We have been through the good and bad times over the years, while building strong business relationships and great friendships.
What's something most people don't know about you? Something most people don't know about me is that I like to scuba dive. My last trip was to Cozumel.
What are your favorite indoor/outdoor activities? I like to hunt and fish, play golf and scuba dive. I also like going to rodeos and concerts although they are not happening this year. Hopefully soon we can get back to doing the fun things in large groups safely.