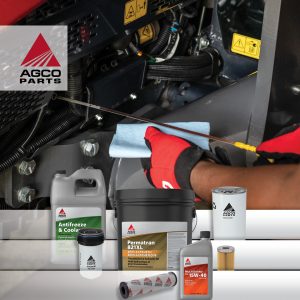 Your bottom line depends on getting the most out of your machine. AGCO Genuine lubricants and filters are made with the highest-quality materials to keep today's complex engines working at peak capacity, so you stay out of the shop and stay in the field.
Right now, get them for 10% off at any Agri-Service location.
Call, visit your local store, or order online today!
*No minimum purchase amount required. Offer is valid February 1 through March 31, 2021, and is subject to change.