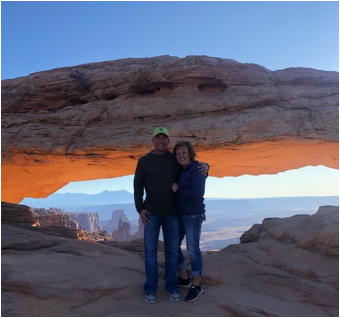 Rhonda Harmon – December's Employee Spotlight
December 4, 2020
We are excited to announce that Rhonda Harmon is our employee spotlight for December. Rhonda has been with Agri-Service for twenty-two years and we are very fortunate to have her as a member of our team. She is a true gem!
Here is your chance to get to know Rhonda a little better.
What's the craziest thing you've ever done? I went zip-lining in Roatan, Honduras.  I was scared to death and almost backed out when one of the gentleman (and I mean a really big gentleman) grabbed me and said, "Come on mama!!" and before I knew it he had me locked into the zip-line with him and we went down together.  I thought my husband was going to die laughing.  I'm really glad he did that, or I may have never had that experience.
What would you do for a career if you weren't doing this? I always wanted to be either a nurse or a teacher.
What are your favorite indoor/outdoor activities? If I have to be indoors then I love to read.  I prefer to be outside in the mountains.  I love to hike, camp, ride the side by side and spend time with my family.
What are you passionate about? I love to teach people and help them succeed. In working here at Agri-Service for as long as I have, I have had numerous opportunities to help people in the company and watching them learn and succeed is the greatest feeling ever!!
What are some of your pet peeves? I really do not like negativity.  I prefer to stay positive and keep positive thoughts!  Life is too short to be negative and grumpy all the time!!!